Learning Community
This Learning Community, sponsored by MSU's Office of Faculty and Academic Staff Development, is led by Kelley Blanck, School of Social Work and Natalie Moser, Office for Resource and Support Coordination and Department of Psychology. Members of the broader TSTN Steering Committee will rotate co-facilitation of the Learning Community meetings.   
The Learning Community is open to anyone interested in working to build a trauma-informed campus. We aim to create a space for members to learn and grow our skills that apply to the many different roles and positions we collectively hold.   
This year, we would like to use our space to explore an evidence-informed model of post-trauma skill-building entitled, Skills for Psychological Recovery (SPR). It was developed by the National Child Traumatic Stress Network (NCTSN) and the National Center for PTSD. 
SPR is designed to help children, adolescents, adults, and families gain skills to reduce ongoing distress and effectively cope in the weeks and months following disaster and trauma. It is based on an understanding that survivors will experience a broad range of reactions (physical, psychological, behavioral, spiritual) over differing periods of time. Importantly, SPR is not formal mental health treatment, but rather a secondary prevention model that utilizes skills-building components that have been found helpful in a variety of post-trauma situations. For this reason, we are hopeful that it will be a useful and effective tool for many of our Learning Community members.   
For more information, visit the sites linked below:  
Download the SPR Field Operations Guide (Manual)  
National Center for PTSD: SPR Skills  
Meeting Dates for the 2023/2024 academic year are listed below. All meetings will be held on Fridays from 10:30 – 11:30am EST, virtually via Zoom. To obtain the Zoom link for the meeting email tstn@msu.edu  
September 29
October 13
November 3
January 26
February 9
March 15
April 12
For additional Information contact: 
Natalie Moser mosern@msu.edu
Kelley Blanck kblanck@msu.edu  
Toward a Unified Community of Trauma Informed Teaching and Care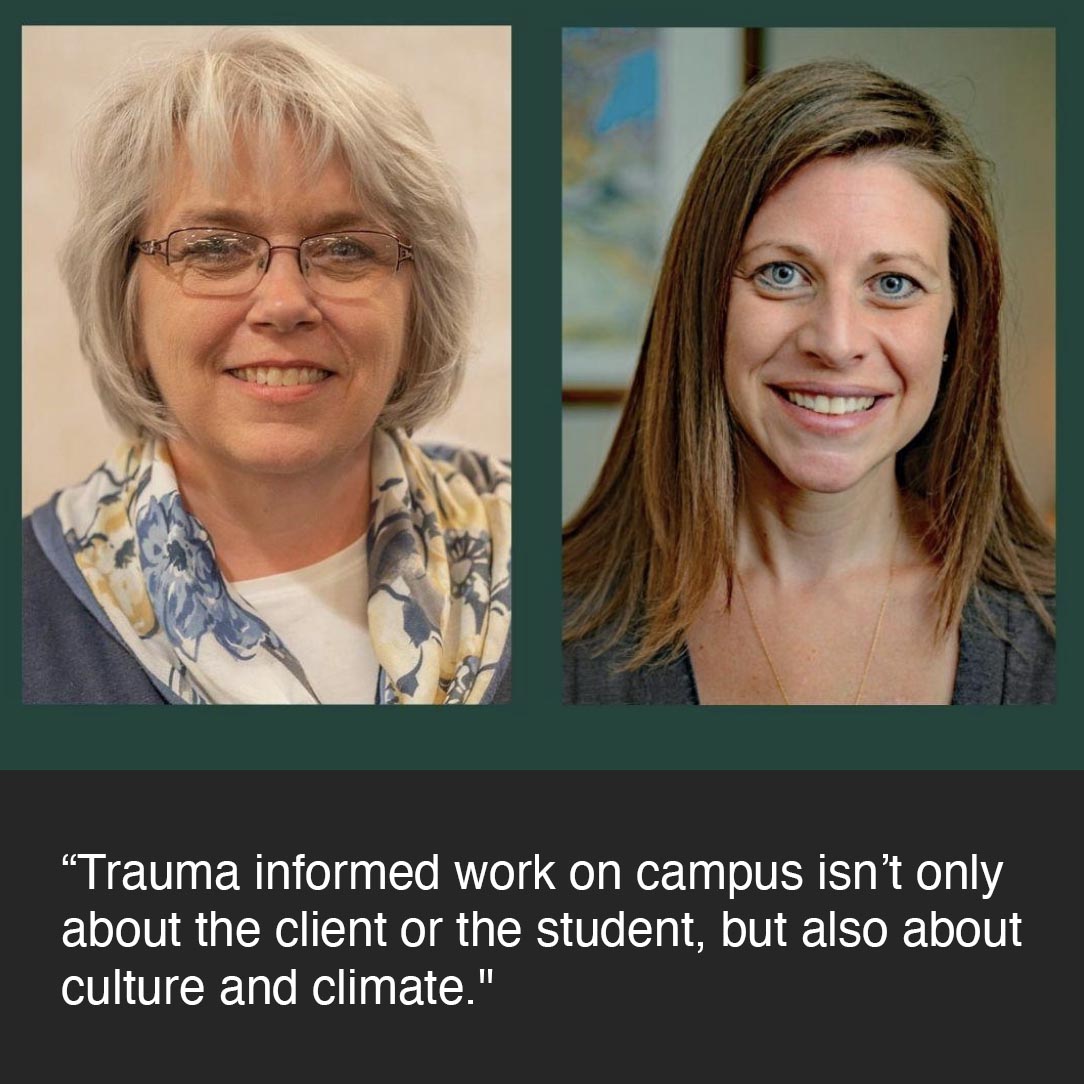 Read more about how Cheryl Williams-Hecksel, Natalie Moser, and others founded the Trauma Training and Services Network and where they intend take it in the future.